We are very excited to hear the news that the exceptional Elegant Hotels Group will be opening their first hotel outside Barbados later this year. Hodges Bay Resort & Spa is currently under construction on Antigua's northern shore and promises to be an excellent addition to the luxury holiday options already offered on the island.
Hodges Bay Resort & Spa by Elegant Hotels will be a chic and intimate Antigua luxury hotel setting, with some 79 accommodation options all appointed in contemporary style. The pleasing choice of accommodation will include one- to three-bedroom oceanfront villas and grand, spacious three- and four-bedroom houses, also on the Antigua beachfront. Then there is the hotel's selection of luxury suites, some of which will be located on the rooftop with a private hot tub overlooking the sea.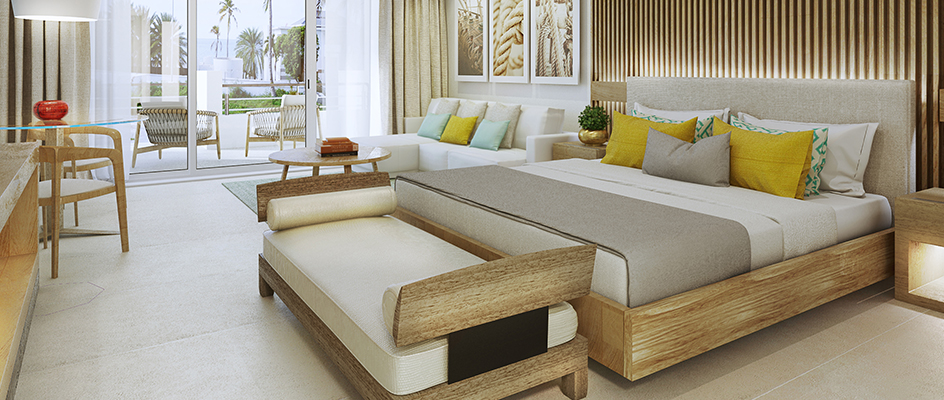 Guests at this luxurious new addition to Antigua's north coast – due to open in late 2017 - will enjoy a host of impressive features. A heated ocean-side infinity pool will provide the perfect place to lounge, while three eateries will be on offer to tempt taste buds. The hotel will also feature a decadent luxury spa, with treatment rooms and pavilions offering a host of holistic therapies as well as a Swiss hydro pool and state-of-the-art fitness centre. There will even be dedicated Spa Suites on the first floor of the spa building for those who desire a luxury health and wellbeing break in Antigua.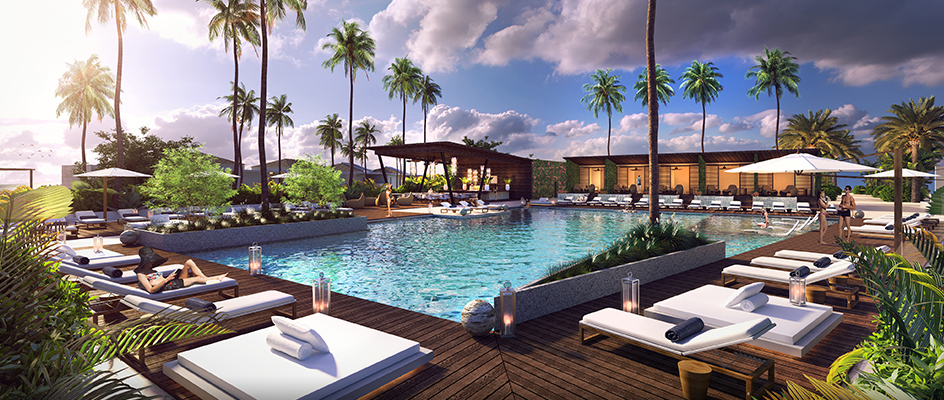 Following the success of the new Waves Hotel & Spa, an all-inclusive Elegant Hotels property that opened on Barbados's West Coast in 2016, we have no doubt that Hodges Bay will be another outstanding luxury Caribbean hotel. Accommodation at Hodges Bays isn't available to book yet, but we'll keep you informed, so watch this space!