This past year really has been an exceptional one for luxury travel, and so with that in mind, we bring you ITC's Top Ten Travel Highlights of 2016…
Certainly our best moment of 2016 has to have been the airing of our BBC Two documentary, The Millionaire's Holiday Club. This prime-time programme was a behind-the-scene look at luxury travel; the stunning locations, the staff who go above and beyond and of course the very happy clients who revel in their 5-star experience. We were thrilled with the feedback we received, and have been delighted to welcome so many new clients and staff into the ITC family as a result of the show.
2. New Maldives resorts

The Indian Ocean is a favourite with many of our clients, and this year we were thrilled to welcome two glorious new resorts to the Maldives. New from the luxurious collection of Soneva resorts is Soneva Jani in the Noonu Atoll, a 40-minute seaplane transfer from Malé airport. Surrounded by a 5.6km private lagoon, it offers a unique castaway experience with plush over-water accommodation. Sister property to Baros, Milaidhoo has a very grown-up feel, with a laidback luxury vibe and a focus on personal service. All of the overwater and beach villas benefit from having their own private butler to see to your every whim.
3. The Estate House at Jumby Bay

We've long championed the stunning shores of Antigua's Jumby Bay, A Rosewood Resort, but there's now even greater reason to sing its praised thanks to the reopening of the Estate House. The $6million restoration to the island's 1830 plantation house means that it now boasts a new signature restaurant and bar, private dining rooms and a wine room.
4. Pink Sands opens its doors

In October we were thrilled to welcome the new Pink Sands Club on Canouan Island, St Vincent and the Grenadines into our luxury portfolio. As part of Leading Hotels of the World, it is one of the hottest resort openings in the Caribbean, with just an exclusive 26 suites and six hotel villas, yet four restaurants, a golf course, spa and great diving and snorkelling.
5. All aboard Seabourn Encore
Luxury small-ship cruise line Seabourn is setting sail with the Seabourn Encore, which makes its maiden voyage before the end of the year. Designed to include 'surprises' for its guests, this spectacular ship boasts indulgent features such as The Retreat – where 15 private cabanas, each with a large television and a fridge stocked with a personalised selection of beverages, circle a central whirlpool. Suites are spacious and decadent, offering a sophisticated backdrop for your stay on board this outstanding new vessel.
6. Luxury launch in Mallorca
New to the hugely popular island of Mallorca is the first Park Hyatt Resort in Europe: the Park Hyatt Mallorca. Set in a beautiful, lesser known, part of the island, this chic resort resembles a traditional village in design, offering rooms and suites with stunning views and outstanding dining options. It's the place to see and be seen on Mallorca.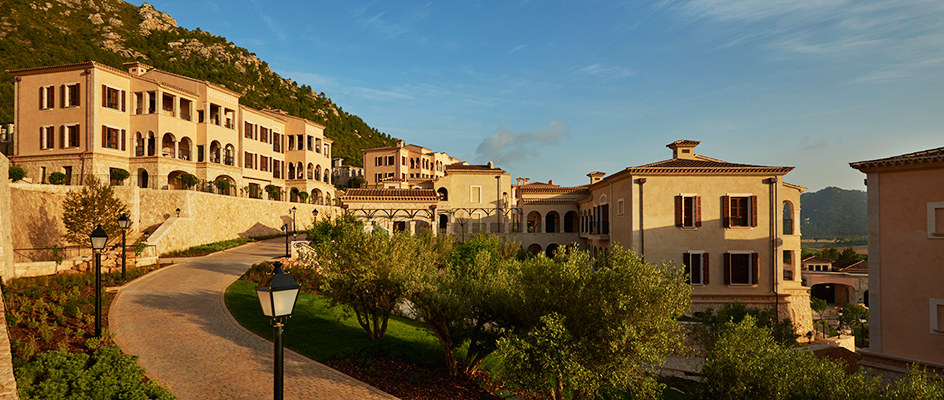 In November this year, Madinat Jumeirah Al Naseem became the newest addition to the Madinat Jumeirah Resort, Dubai. Taking its name from the Arabic for 'gentle wind', or 'sea breeze', the hotel has a highly desirable shoreline location on Jumeirah Beach. Whilst retaining the wider resort's sense of place, Al Naseem showcases a more contemporary style of design. Adding another 10 restaurants to Madinat Jumeirah's already impressive array of dining options, this luxury hotel is a 'must try' for 2017.
8. Making waves in Barbados

A new all-inclusive offering has opened its doors on the shores of Barbados's coveted Platinum Coast this year. Waves Hotel & Spa by Elegant Hotels is brought to you by the same impeccable hotel group which includes other Barbados favourites such as Colony Club and The House. With an enviable beach setting and generous all-inclusive package, Waves is bringing a contemporary, chic vibe to this much loved Caribbean collection.
9. Surfer's paradise
Adding some serious wow factor to any Asian adventure, the new Nihiwatu resort on the island of Sumba has transformed from a surfer's retreat into a high-end luxury resort. This is certainly one to watch for 2017, as visitors continue to enjoy its incredible offerings, which include a pursuit called 'horse surfing'! Close to Bali, this resort makes for a great dual-destination choice if you're travelling to its famous island neighbour.
 
10. Our first year as the Inspiring Travel Company Group

In 2016 we enjoyed our first full year as the Inspiring Travel Company Group; which includes Inspiring Travel Company, ITC Sports Travel, Horse Racing Abroad, Deva Travel, Western & Oriental, Rainbow Tours, Regent Holidays and Villa Select, and more recently, Spectate Sports Travel. We have been delighted to all come together as a travel family, and are delighted to go into 2017 with the ability to offer our clients such a fantastic and diverse range of holidays; from discovering North Korea to chilling on a private Caribbean island, photographing wildlife in the Serengeti to relaxing in style in your own private villa in Spain. As our CEO so beautifully put it on The Millionaire's Holiday Club "The answer is 'yes', now what is the question?".