With Valentine's Day such a popular time to 'pop the question', here at the Inspiring Travel Company we often find that February is when we get the most enquiries from couples searching for their dream honeymoon destination.
What's more, by planning your post-wedding getaway towards the beginning of the year you can afford huge savings by securing an early-booking offer from our luxury travel deals, leaving you with more to put towards your dream big day.
And so with that in mind, we asked our experts here at ITC HQ what destinations are hot for honeymoons in 2017, which offers could save you thousands on your exotic escape and which luxury locations you perhaps hadn't thought of for that indulgent holiday to celebrate the start of your marriage. Here's what they had to say…
1. Mykonos and Santorini
A post-nuptials holiday needn't just be long-haul, with plenty of heavenly getaways perfect for a romantic honeymoon right on our doorstep here in Europe. Of course, you may find that your preferred long-haul honeymoon destination is 'out of season' following your wedding, so Europe makes for a great mini-moon destination to warm you up for your luxury island escape later in the year too. Our team here at HQ reckon that the one to watch for 2017 is the Greek islands, in particular a Mykonos and Santorini twin-centre. Europe Product Manager Gabrielle Cowley says: "I'd suggest a stay at the Grace hotels; Grace Mykonos and Grace Santorini. These boutique hotels offer super chic surrounds and sublime views…perfect for sunset champagne to toast the start of your marriage." 
2. Maldives
It's for good reason we send hundreds of couples on their dream honeymoon to the Maldives every year; as these luxurious islands offer an incredible escape from it all, making them the perfect antidote to all that wedding planning! Our Indian Ocean Product Manager Zoe Saunders thinks that the Anantara Kihavah is a great value option for a 2017 Maldives honeymoon thanks to its 'Honeymoon & Anniversary' offer which includes spa credit and a bottle of champagne.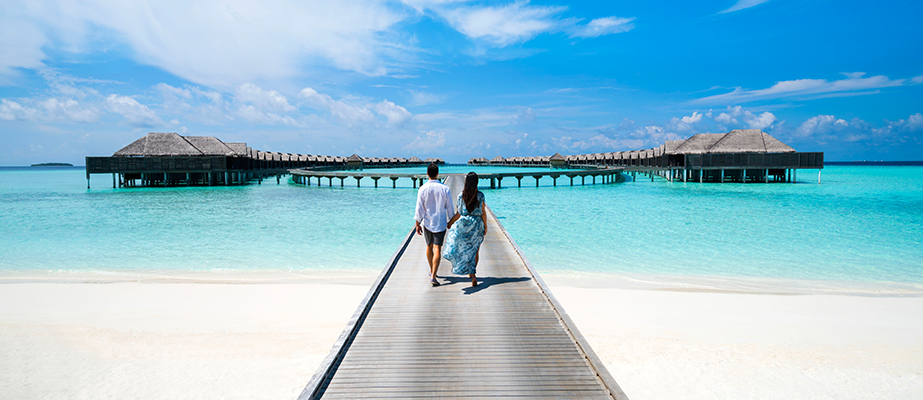 3. St Vincent & The Grenadines 
While you may have considered the Caribbean for your 2017 honeymoon, you may not have yet discovered Petit St Vincent in St Vincent & The Grenadines. Why? Well because this desert island is one of the region's best kept secrets, a place where there is nothing to disturb the peace but the gentle sound of the Caribbean Sea lapping the golden sands outside your private villa. The island has a policy of no phones, televisions or internet; so you can truly switch off. Heaven! 
4. Lake Como
The 'Grande Dame' of Italy's stunning Lake Como, the Grand Hotel Tremezzo is a long-time favourite for a short-haul honeymoon with oodles of style and luxury. Highlights include the Honeymoon Suite Maria with its four-poster bed looking out over the famous lake and marble whirlpool tub, romantic al fresco dining at La Terrazza Restaurant and the super-luxe private spa suites perfect for a relaxing massage for two.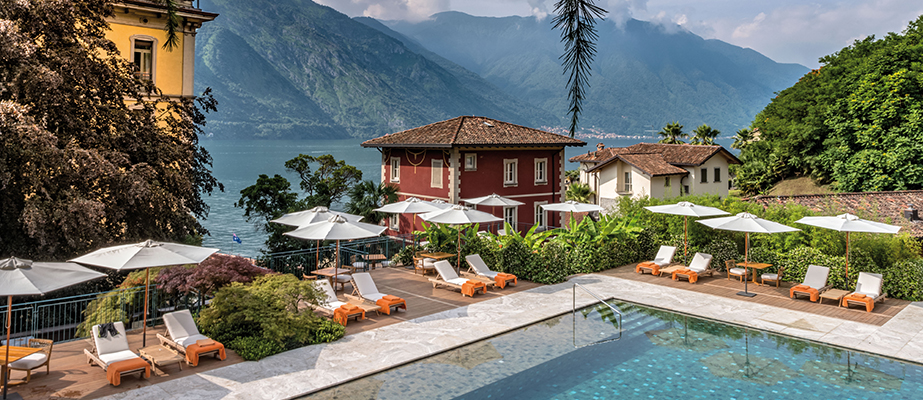 5. St Lucia
The Caribbean island of St Lucia has been a top honeymoon destination for our clients over the past 43 years, and it remains a top contender for a romantic break to this day. But for 2017, our Senior Product Manager for the Caribbean Helen Tabois says: "Why not try something a little different by twinning two luxury hotels in St Lucia? Ladera and Cap Maison offer 'Peak to Beach', an offer which will see you spending time in each of these two boutique hotels. The contrast of views is dazzling; from Ladera's unobstructed vistas of the Piton Mountains, a UNESCO World Heritage Site, to Cap Maison's prime sea sunset position." 
6. Halkidiki
Searching for a stunning beach honeymoon just a few hours from the UK? Gabrielle suggests the Danai Beach Resort & Villas in Halkidiki. This boutique hotel has the feel of a long-haul tropical resort, yet just a 3-hour flight from the UK. The beach is incredible, being completely private to the resort and with private beach cabanas available to add extra luxury to the experience. Add the luxe-factor to your honeymoon with a private dining experience on the beach, complete with live classical music, candlelight, sumptuous cuisine and even fireworks!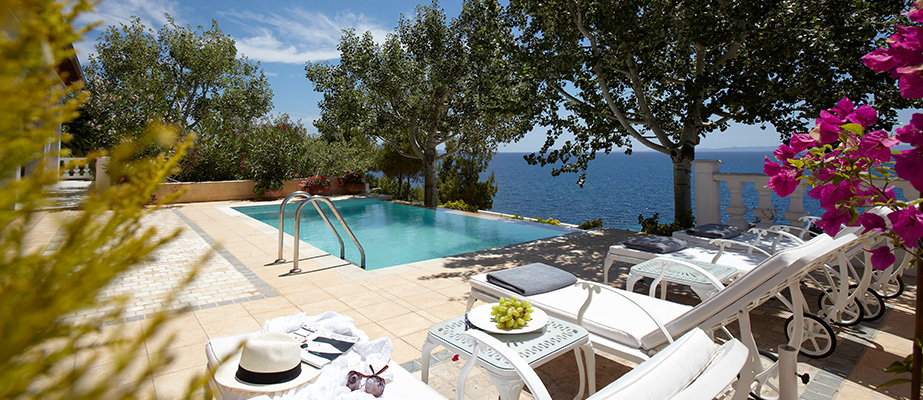 7. Seychelles twin centre
The honeymoon choice of the Duke and Duchess of Cambridge, the Seychelles are a sublime destination for your 2017 honeymoon. Our Senior Product Manager for the Indian Ocean Zoe Saunders suggests island hopping to make the most of your time in the region. "Take a look at staying first at the outstanding Four Seasons Resort Seychelles which is on Mahé – the main island and where the international airport is situated. You can land here, then enjoy a private car transfer to Four Seasons where all the villas have amazing views out to sea and their own private pools. The second part of your experience could then be to take a helicopter to Six Senses Zil Pasyon which opened in October 2016 to experience one of the Seychelles' many private island resorts."
8. Florence
Holiday like Ed Sheeran and head to Florence in 2017; one of Italy's finest cities for a romantic break. Mix it up a little by staying in two very different, yet equally exceptional hotels; Gabrielle suggest Portrait Firenze followed by Il Salviatino. The chic, sleek and arty surrounds of the former is the perfect place to explore this great city, set on the river next to the Ponte Vecchio. Then spend a few days in the lap of luxury at Il Salviatino, in the Tuscan countryside just 15 minutes from Florence. The swimming pools and spa with their spectacular hill views are a fabulous place to relax before returning home to reality.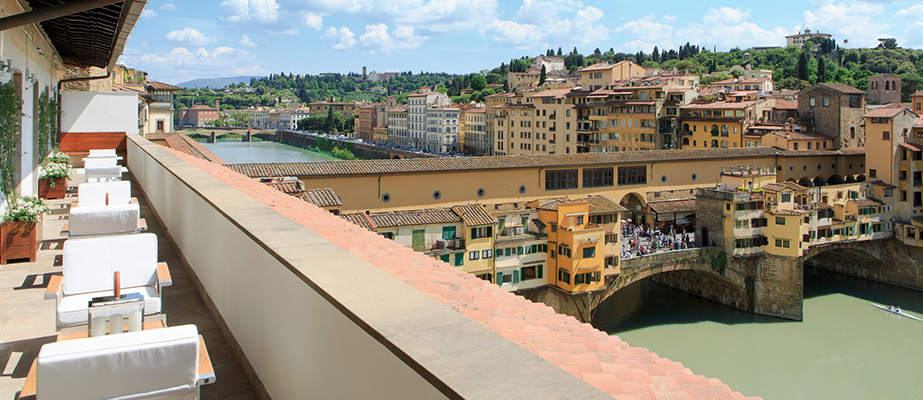 No honeymoon inspiration list would be complete without a mention of Sir Richard Branson's private island home in the British Virgin Islands. While reserving the entire island for your honeymoon might be a little on the pricey side post-wedding, we're delighted to be able to offer 'Celebration Week' packages to Necker Island. These one-off stays allow guests to revel in all-inclusive luxury as one of just a handful of visitors on the island. It's a honeymoon that's certain to set the bar very high indeed for any future marital holidays!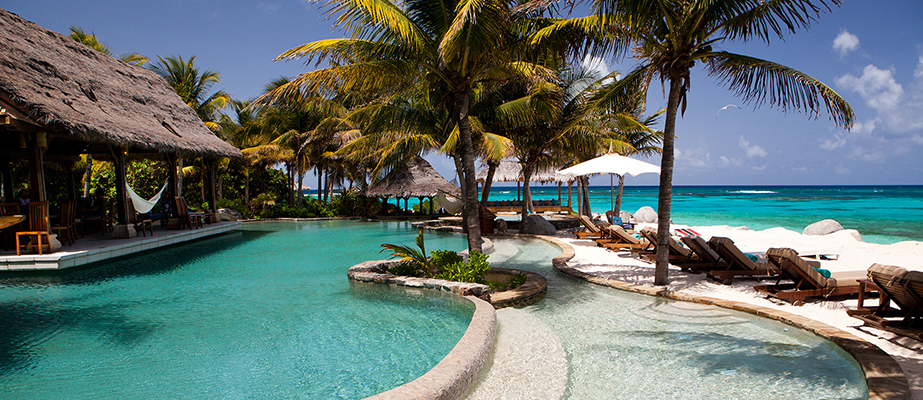 10. Dubai and Indian Ocean
Last year one of our bestselling honeymoons was for a Dubai and Indian Ocean twin-centre, with a few days in the Middle East's famous skyscraper city followed by island indulgence in the Maldives, Seychelles or Mauritius. We fully expect this trend to continue this year, as it really does offer the best of both worlds for couples in search of their perfect honeymoon. Places to look at for your stop-off in Dubai include the new FIVE Palm Jumeirah, the six-star Burj Al Arab, and for a desert-experience, the wonderful PER AQUUM Desert Palm.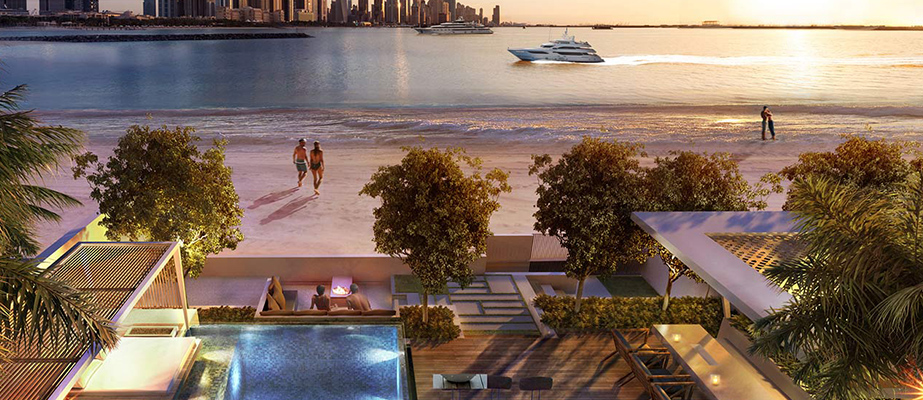 To begin creating your perfect 2017 honeymoon, speak to one of our expert Travel Specialists on 01244 355 600 who will be delighted to offer you their own insight and first-hand suggestions.