Singapore to Singapore, 6 – 20 December 2019
We combine a luxury Regent Seven Seas Cruise from Singapore to Singapore, visiting many of Asia's highlights (6 – 20 December 2019) with a one-night pre-cruise stay at the Mandarin Oriental and a two-night post-cruise stay at Raffles Singapore.
Fly to Singapore for an overnight stay before boarding Seven Seas Voyager for 14 nights exploring many of Asia's "must see" destinations, including two days each to explore the iconic cities of Bangkok in Thailand and Vietnam's Ho Chi Minh, plus ports of call in Malaysia and Brunei. On your return to Singapore, spend two nights at the legendary Raffles Hotel as your base for exploration.
DAY 1
5 December 2019, UK - Singapore
Fly to Singapore and transfer to the Mandarin Oriental Singapore for one night on a room-only basis.
DAY 2
6 December 2019, Singapore
Transfer to Singapore's port to board the Seven Seas Voyager for your onward voyage.
DAY 3
7 December 2019, Cruising the Gulf of Thailand
Spend today cruising towards Thailand. As well as the endlessly luxurious surrounds of your suite, you'll find an array of things to do onboard the Seven Seas Voyager, whether you wish to relax and unwind, learn more about your ports of call, or keep up with your fitness!
DAY 4
8 December 2019, Koh Samui, Thailand
Step off the ship today and explore beautiful Koh Samui, known as the Island of Coconuts. Visit beautiful beaches, discover fascinating wildlife, learn more about Thai cuisine, or immerse yourself in the ancient culture of this place.
DAY 5
9 December 2019, Bangkok, Thailand
The bustling capital of Thailand is packed with adventure. Head out by boat along the Chao Phya River, visit the UNESCO World Heritage-listed Ayutthaya, or spend the day bargain hunting at the city's vibrant marketplaces.
DAY 6
10 December 2019, Bangkok, Thailand
To unwind after yesterday's exploration of Bangkok, why not indulge in some tai chi or reflexology? Other highlights include the Grand Palace and the phenomenal Emerald Buddha.
DAY 7
11 December 2019, Cruising the South China Sea
Catch a show at the Constellation Theatre, chance your arm at the Casino, or relax poolside; there's no end to the entertainment you'll find onboard the Seven Seas Voyager.
DAY 8
12 December 2019, Ho Chi Minh City (Saigon), Vietnam
The most famous city in Vietnam, Ho Chi Minh City is waiting to be explored. Whether you choose to explore the historic sites here or learn the art of Vietnamese cooking, your stay will be unforgettable.
DAY 9
13 December 2019, Ho Chi Minh City (Saigon), Vietnam
A trip to the Mekong Delta is always a highlight of a visit to Ho Chi Minh City. The city comes alive at night, and you may wish to watch a show and enjoy a leisurely dinner.
DAY 10
14 December 2019, Nha Trang, Vietnam
Beautiful beachside Nha Trang is full of adventure. Journey to nearby farms and villages, explore ancient relics and architecture, relax with a yoga retreat or visit the therapeutic mud baths!
DAY 11
15 December 2019, Cruising the South China Sea
A highlight of any Regent Seven Seas cruise is a trip to Canyon Ranch Spa. An expert team is on hand to deliver an array of treatments and therapies, including facials, massages, manicures, hair care and aromatherapy treatments.
DAY 12
16 December 2019, Kota Kinabalu, Malaysia
Whether you're after architecture, wildlife, culture or adventure, you'll find it in Kota Kinabalu. Visit the magnificent Kinabalu Park for a variety of flora along the nature trail, or head out on a train journey to experience the countryside and fascinating fauna that make visiting Borneo so rewarding.
DAY 13
17 December 2019, Maura, Brunei
Today immerse yourself in Brunei's culture. Tour colourful markets, marvel at museums, and tour the capital, Maura, for fascinating landmarks and highlights. Don't leave without seeing the Sultan's residence, which is famous for being the largest palace in the world!
DAY 14
18 December 2019, Kuching, Malaysia
Kuching is full of inspiring and interesting places to visit. The city's name comes from the Malay word for cat, making the Cat Monument a 'must' here! Other highlights include an array of Chinese temples and the Heritage Walk, which offers a real insight into local culture.
DAY 15
19 December 2019, Cruising the South China Sea
Today the Seven Seas Voyager will begin the journey back to Singapore. Make the most of your time onboard by dining in some of the fabulous restaurants, browsing the boutique and enjoying the ocean views.
DAY 16
20 December 2019, Singapore
Disembark in Singapore and transfer to Raffles Singapore for two nights on a room-only basis.
DAY 17
21 December 2019, Singapore
Day at leisure in Singapore to take in the sights and perhaps indulge in some last-minute Christmas shopping with a difference!
DAY 18
22 December 2019, Singapore – UK
Transfer to Singapore Airport for your return flight to the UK.
14 nights all-inclusive aboard Seven Seas Voyager from £6,769 per person based on 2 adults sharing a Deluxe Veranda Suite and including free unlimited excursions during the cruise, economy class flights, private transfers and 1-night accommodation in Singapore at the Mandarin Oriental and 2 nights accommodation at Raffles Singapore.  
×
1/12
Singapore, Regent Seven Seas Voyager
2/12
Regent Seven Seas Voyager at sea
3/12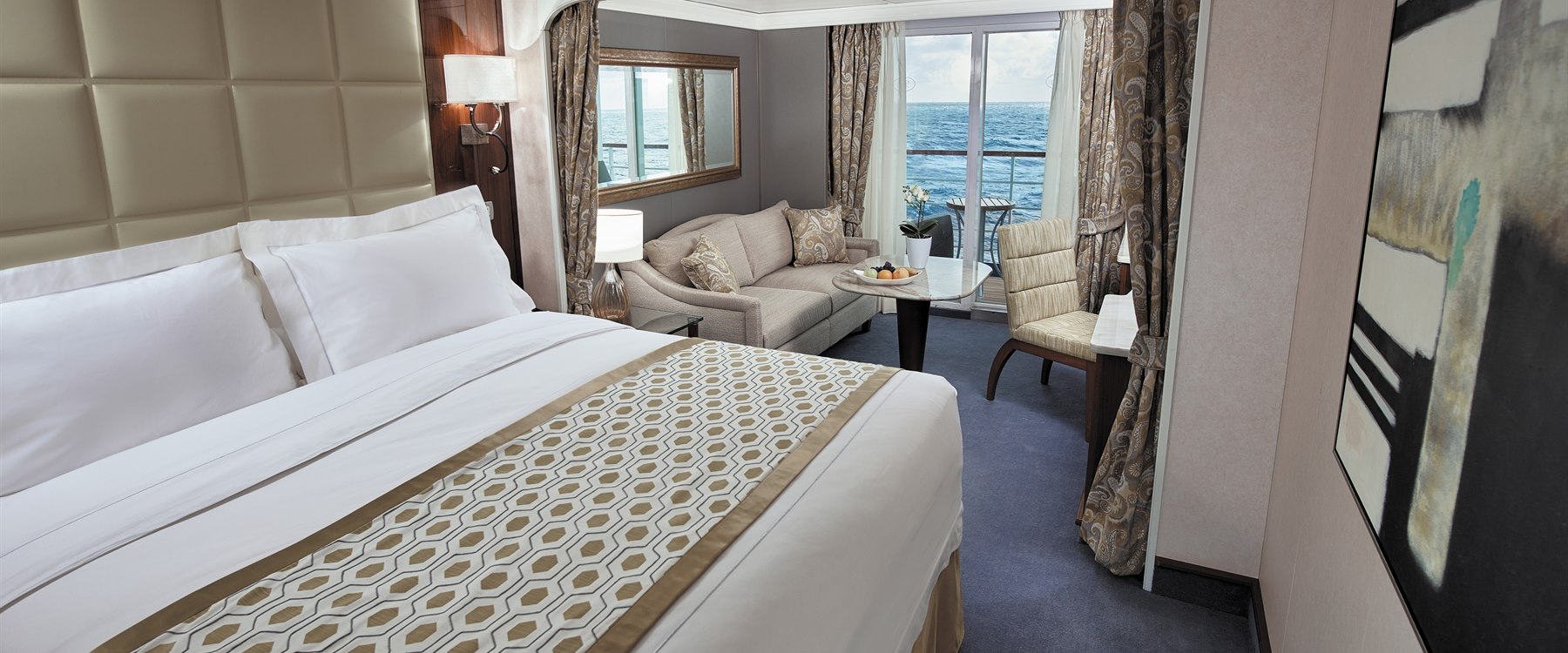 Deluxe Veranda Suite, Regent Seven Seas Voyager
4/12
Concierge Suite, Regent Seven Seas Voyager
5/12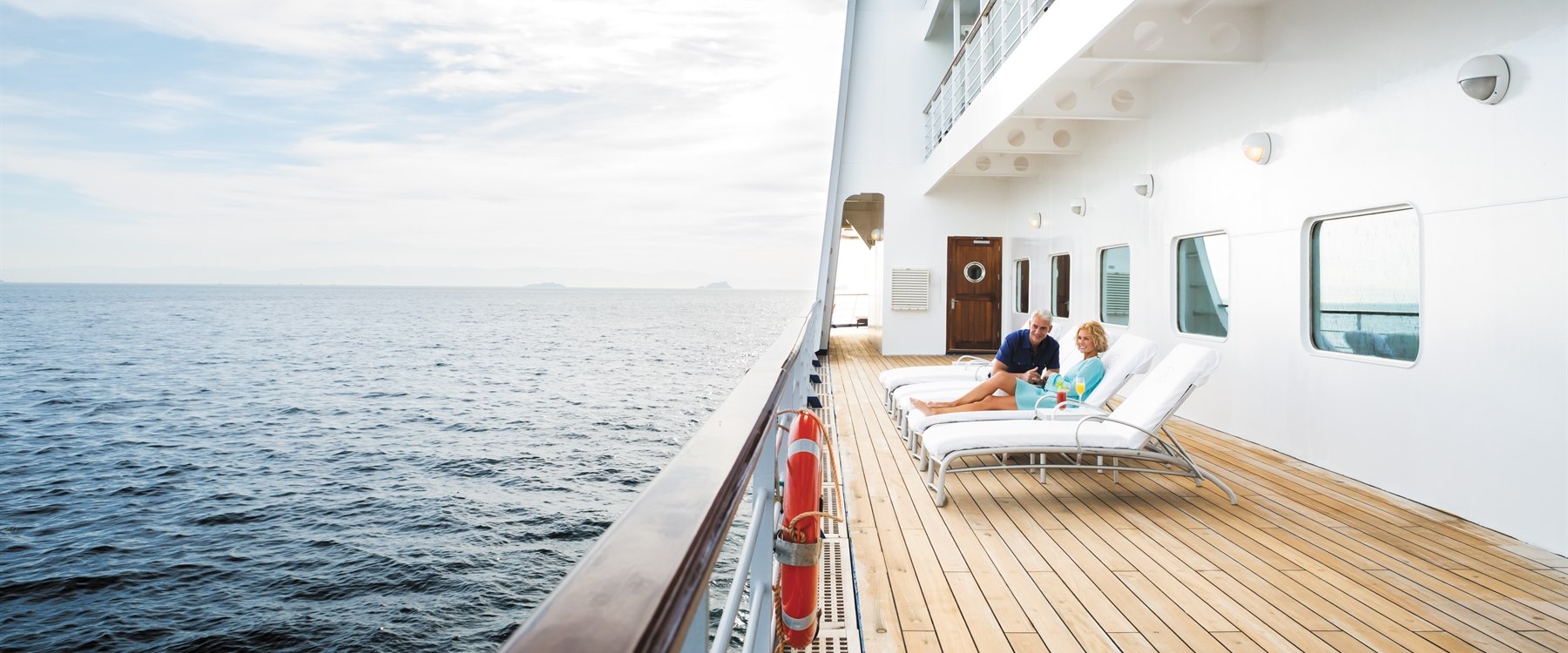 The deck, Regent Seven Seas Voyager
6/12
Connoisseur Club, Regent Seven Seas Voyager
7/12
Atrium, Regent Seven Seas Voyager
8/12
Chartreuse, Regent Seven Seas Voyager
9/12
The lounge, Regent Seven Seas Voyager
10/12
Pool deck, Regent Seven Seas Voyager
11/12
Theatre, Regent Seven Seas Voyager
12/12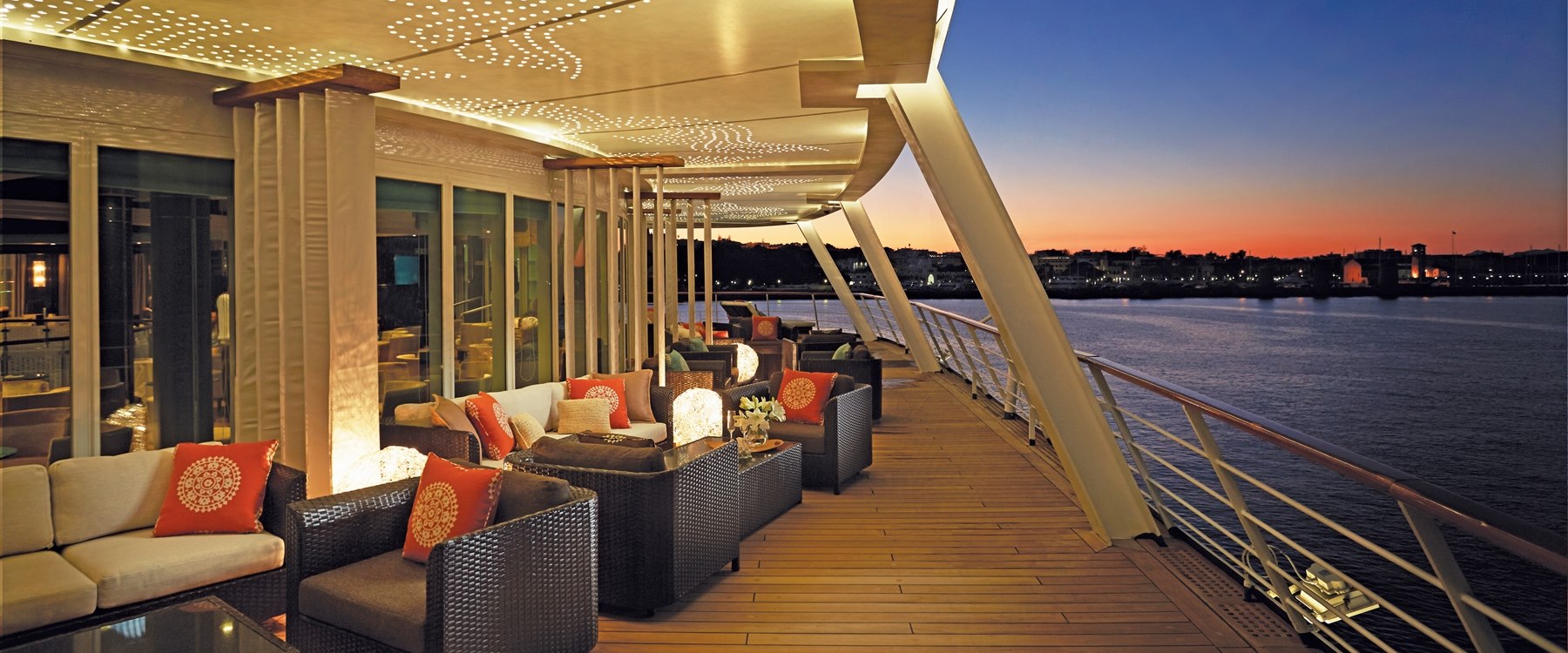 Horizon Lounge Deck, Regent Seven Seas Voyager
❮
❯
WE'LL CALL YOU
In under a minute