Vila Vita Parc is set along a dramatic rocky coastline and covered by 54 spectacular acres of flourishing sub-tropical gardens. 
With distinctive Moorish-influenced architecture and a pristine private beach, an Algarve holiday here offers the perfect combination of luxury and picture-postcard beauty.
Each of the property's Deluxe Rooms faces south, some with balconies and others with terraces or gardens, whilst suites offer an extra level of space and luxury. For those in search of the ultimate base for a luxury family holiday, or for large groups of friends, the Vila Vita Parc Villas are an excellent, spacious and private option.
Relaxing
Relaxed days are spent around the pool or on the fabulous beach - perhaps the most secluded beach in Portugal - with a host of activities to keep everyone occupied. A great choice for an active holiday, complimentary activities include; a 9 hole pitch and put course, 18 hole putting green, 18 hole mini-golf course, table tennis and soccer. At an additional cost, tennis lessons, tennis courts, bicycle rental, yoga and Pilates classes are available and between July-September, horse-riding, surfing, deep-sea fishing and dive trips. Driving an hour away, discover the resort's Herdade dos Grous vineyard or book a half or full day excursion aboard the hotel's private 72-foot long yacht. The Algarve is quite simply a golf lover's paradise and there is a multitude of courses to play at nearby.
A walk along the winding path of the sub-tropical park will lead you to the door of the Vila Vita Vital Spa and into a world of pampered indulgence. Fragrant steam and algae baths, classic and Far Eastern massages, as well as extensive offerings of high-quality beauty care, guarantee an experience for all of the senses.
We recommend a milk and honey bath for the ultimate in indulgence, with aromatherapy massages and mud treatments also a divine experience.
Dining
Dining is always a highlight, with ten amazing restaurants. Fine dining can be enjoyed at the two Michelin-starred Ocean or the sumptuous Aladin Grill with the accompaniment from a choice of 11,000 bottles from the vast wine cellar! More relaxed evening meals can be enjoyed at Whale or the Bela Vita; the resort's more informal family restaurants.
Families at Vila Vita Parc
This family-friendly resort is also home to the Annabella's Kids Park where there is an adventure playground, playroom and sports games for ages 4-11. In high season this operates every day between 10 am-6 pm and in low season 5 days a week. There's an additional dinner club with entertainment in the high season on some evenings. For children aged 6 months-3 years, Natalie's Creche is open all year round 5 days a week and in peak season every day. An activity program for teenagers (12 plus) also operates in the summer school holidays. Babysitters can be booked in the daytime and evenings.
Facilities
Golf Course
Gym
Kids Club
Spa
Tennis Courts
Half Board
Full Board
Offers
Whisk your family away to the Algarve coast during the school summer holidays
One meal on half board per person, once per stay
Travel between 17 Jul 2021 and 31 Jul 2021
7 nights from
£3,975
per family
Stay in a family villa surrounded by 54 spectacular acres of flourishing sub-tropical gardens
Save 10% on resort villa accommodation
Travel between 1 Oct 2021 and 18 Dec 2021
7 nights from
£2,095
per person
Accommodation Options
The 203 rooms, suites, apartments and villas all enjoy private terraces and some have ocean views. The apartments include 12 Garden Studios, 19 Duplex two-bedroom apartments and 2 Duplex three-bedroom apartments and are situated across the street, benefitting from full access to the resort facilities
The Deluxe Rooms and Junior Suites reflect the coastal region in the design and interiors, with a chic and contemporary style. The hotel has kept traditional elements, such as local pottery or antique tiles in rooms and suites, however the hardwood flooring adds an element of modernity. In room comforts include state of the art technology, 42´ interactive TV systems with Wifi speakers.
Quality is key with Italian designer sofas and luxurious beds by Sealy. Bathrooms have been finished with Portuguese mosaic tiles, large glass-enclosed bathtubs or walk-in showers. Each of the Deluxe Rooms face south, some with balconies and others with terraces or gardens.
The larger Grand Suites and Penthouse Suites in the main building also display a fresh contemporary style inspired by the typical Algarve seaside on the doorstep of Vila Vita Parc.
Oasis Parc Suites One And Two Bedroom Suites
Sleeps:
4 Adults
One Bedroom Suites are located on the ground floor and offer an open-plan living and sleeping area, bathroom and a terrace. Two Bedroom Suites are situated on the upper floor and offer a living and sleeping area (open-plan), separate twin bedroom and a bathroom and balcony.
Penthouse Suites
Sleeps:
2 Adults
,
1 Child
VILA VITA Parc offers 2 exquisite Penthouse Suites located on the top floor of the Main Building with a large balcony allowing breathtaking views over the gardens and the ocean. The two suites are uniquely decorated in an elegant Mediterranean style and feature: a luxurious lounge which boasts an impressive living area, a separate dining area for 6 guests and a cosy fireplace complemented by a spacious bedroom that includes a dressing room and bathroom, with bathtub and steam shower. 
Grand Suites
Sleeps:
2 Adults
,
1 Child
6 elegant Grand Suites feature a spacious lounge with a separate shower room and guest toilet. These airy one-bedroom suites are tastefully decorated in a contemporary fresh style, inspired by the Algarve seaside. Featuring a spacious bathroom with double sinks, a bathtub and a mosaic of Portuguese tiles, all suites face the Ocean side and lead onto a large terrace overlooking the luxurious sub-tropical gardens of the resort.
Deluxe Room in Main Building
Sleeps:
2 Adults
,
1 Child
All 61 Deluxe Rooms are characterized by a split-level living and sleeping area with hardwood floors, and are elegantly decorated in a contemporary fresh style, inspired by the Algarve seaside. Featuring a spacious bathroom with double sinks (either bathtub or rain shower room) and a mosaic of Portuguese tiles, all rooms face the Ocean side and have either a terrace or garden, with views over the landscaped gardens.
Junior Suites
Sleeps:
2 Adults
,
1 Child
With more space, the 4 Junior Suites are located at the end of each wing of the Main Building and are characterized by a split-level living and sleeping area with hardwood floors. These suites are elegantly decorated in a contemporary fresh style, inspired by the Algarve seaside. Featuring a spacious bathroom with double sinks with a bathtub and a mosaic of Portuguese tiles, all suites face the Ocean side and have either a terrace or garden, with views over the landscaped gardens.
The Residence
Sleeps:
2 Adults
The Residence, with its 29 accommodations, is located right on the cliff top of the resort, offering breathtaking views over the Atlantic Ocean. The elegant style and Moorish architecture of the Residence provide the ideal backdrop for an exclusive and romantic ambience within a quiet, peaceful setting. This area is reserved exclusively for adults and offers a collection of Deluxe and Deluxe Ocean Rooms, Townhouse Suites and Residence Grand Suite.
Villa Hibiscus Beach House (Offsite)
Sleeps:
10 Adults
This light-filled, 4 bedroom, 600sqm villa enjoys one of the most spectacular locations in the Algarve, perched on the stunning Gale beach and bordering a peaceful nature reserve. Whilst the villa enjoys the utmost privacy; bars, boutiques and restaurants are within easy reach and guests can enjoy all the amenities of the VILA VITA Parc resort. The villa features a fully-equipped kitchen, spacious living and dining area, fully-furnished terrace, garage, garden and private pool.
Villa Alegria
Sleeps:
8 Adults
Perched on a cliff top, in the pretty village of Salema, Villa Alegria has breath-taking ocean views over the beach and the amazing coastline. The contemporary beachfront property encapsulates elegance, luxury and sophistication. The villa has four bedrooms, a private rooftop pool, terraces and gardens accessed by sliding glass doors and sleek, modern décor. 
Villa Mar Azul
Sleeps:
12 Adults
,
4 Children
This 3-storey, 6 bedroom villa features modern interior design and a private pool. South-facing and overlooking Praia de Salema and the sparkling ocean, it boasts some of the best views in the area.
Villa Mar à Vista
Sleeps:
8 Adults
,
2 Children
An outstanding, contemporary, luxury villa boasting breath-taking ocean views across Salema beach and the rugged Algarve coastline. The property has 4 bedrooms, a private infinity pool and interior design featuring modern exotic and African influences, with plenty of space and an abundance of natural light.
Residence Estrela do Mar
Sleeps:
4 Adults
,
1 Child
Blending harmoniously with its unspoilt surroundings, the 3-storey residence mixes elements of traditional local architecture with contemporary Portuguese decor. Guests are treated to two studio suites complete with open-plan bedroom and living area, en-suite bathroom and small living area as well as a rooftop sun terrace with outdoor dining. 
Residence Sol e Mar
Sleeps:
4 Adults
,
1 Child
The whitewashed townhouse blends in beautifully with its local surroundings, the picture-perfect village of Salema. Spanning three storeys, the property features two studio suites, a rooftop sun deck with outdoor dining and pergola and combines the architectural history of the village and contemporary Portuguese décor, which creates a sense of harmony with its environment.
Villa Al-Mar
Sleeps:
6 Adults
,
2 Children
Gaze out across stunning views of the Atlantic Ocean from this three floor luxury villa. Situated in a secluded part of the Vila Vita Resort, Villa Al-Mar features a private pool, extensive gardens and terraces, a spacious living and dining room with cozy fireplace, a kitchenette and elegant bedrooms. 
Villa Praia
Sleeps:
8 Adults
,
2 Children
Each angle of this cliff top villa boasts astonishing views across the Atlantic Ocean including the ocean-facing infinity pool, complete with hydro jets and current. The villa is just a few minutes' walk to the resort's secluded beach and
the hotel itself, meaning all amenities are within close reach. Spanning two storeys, the villa is decorated in a clean and contemporary Mediterranean style.
Villa Trevo
Sleeps:
10 Adults
,
2 Children
5 spacious bedrooms, extensive gardens with gazebo, poolside patio and a rooftop panoramic sun terrace sit within this luxurious three storey villa. Perched on the cliff top within the Vila Vita Parc resort, the villa is a short distance from the hotel's plentiful amenities and offers stunning views across the ocean. 
Across from the Vila Vita Parc resort are the Vilas Atlantico, two luxury two-bedroom villas with private pools, large terrace areas and gardens and separate entrance to offer discerning guests more privacy and exclusivity. Guests are afforded beautiful views over the Atlantic Ocean and the resort's pitch and putt golf course, with complimentary buggy service for those who wish to play. 
Restaurants and Bars
Ocean- The signature restaurant, Ocean is located in the Residence area, and was awarded 2 Michelin Stars in 2011. Dine inside the restaurant or on the terrace enjoying views of the Atlantic Ocean
Adega- This traditional Portuguese restaurant has a large terrace with swan lake views where tapas, regional dishes and an a la carte menu can be enjoyed
Opening hours: Lunch and dinner
The Whale- Ideal for family dining, there's a large summer terrace and ocean views to be enjoyed at The Whale. There's Italian dishes on offer such as pizza and an a la carte menu
Opening hours: Summer months, lunch and/or dinner
Atlantico- From Atlantico look out on the terrace to views of the ocean. Mediterranean cuisine is served here
Opening hours: Seasonal
Aladin Grill- This fine dining grill restaurant has an open show-kitchen where meat and fish grill dishes are cooked and flambé is served at your table
Opening hours: Seasonal, dinner
The Bela Vita- Breakfast, lunch and dinner are served in the restaurant and garden terrace at Bela Vita
Opening hours: Breakfast, lunch and/or dinner
Café Bica- Enjoy a great Portuguese coffee and pastry at Café Bica
Opening hours: 9am-6pm October-May and 9am-9pm June-September
Cave de Vinhos- Visit the wine cellar for wine tasting sessions and exclusive dining experiences. There are over 11,000 bottles here
Opening hours: On request
Oasis Bar- This lobby bar offers access to the terrace and here sip on cocktails, drinks and enjoy afternoon tea. Live entertainment takes place on a regular basis
Opening hours: 9:30am-1:30am
Palm Bar- Located in the Oasis Parc, the Palm Bar serves salads, wraps and drinks in the day
Opening hours: 9am-7pm
Pool Bar- Located at the Clubhouse, enjoy snacks, pizzas, juices, ice cream and milkshakes here
Opening hours: Summer, 10am-6:30pm
Garden Bar- Enjoy drinks by the sunbathing area in The Residence
Opening hours: Summer, 10am-6:30pm
Delfim Bar- Situated next to the indoor pool of the health club, here enjoy milkshakes, ice cream, juices and sandwiches
Opening hours: All year round, 10am-6:30pm
Aladin Bar- Situated by the Aladin Grill, this is the perfect place for a pre-dinner or after dinner drink with live music and dancing
Opening hours: Seasonal, 6:30pm-1:30am
Arte Nautica- Located on the Armação de Pêra, here enjoy meat and fish on the grill, Portuguese seafood, sandwiches, snacks and salads. There's a complimentary shuttle to the beach, 1.2 miles from the hotel
Opening hours: From 10am, lunch and dinner
Biergarten- German sausages and German beer are plentiful here in Porches, located 2.5 miles from the hotel, and accessible by a shuttle bus service
Opening hours: Tuesday-Friday 1pm-10pm and Saturday and Sunday 12:30pm-10pm
Room Service: 24 hours a day
Restaurant opening times are to be used as a guide only and can vary throughout the year depending on resort occupancy levels.
Activities & Entertainment
Activities
A wide variety of leisure activities can be enjoyed at Vila Vita Parc. The gorgeous sandy beach in front of the resort is just a few steps away down a path by the cliffs, while the nearby sandy beaches of Armação de Pêra are accessible via courtesy shuttle service if you want to try your hand at a multitude of watersports. You can also visit a variety of remote beaches and enchanted grottos with the hotel's private 72-foot yacht.
Complimentary outdoor sports at the resort include a 9-hole pitch and putt, 18-hole putting green, 18-hole minigolf, table tennis, volleyball, pétanque / boccia and football. Tennis lessons, mountain bikes, yoga, Pilates, banana boats, canoes, horse riding, surfing, diving and deep sea fishing trips are all available at an extra cost.
The Vila Vita Spa by Sisley and Delfim Health Club complexes are serene sanctuaries of relaxation and rejuvenation. The holistic approach and personalised therapies, classes and treatments will soon have you feeling fabulously refreshed, especially as you can rest assured that your children will be having a fantastic time too at the Kids' Park, crèche or teens' club.
Entertainment
Dining at Vila Vita Parc is very special, thanks to the ten fabulous and unique restaurants. Signature fine dining restaurant Ocean was awarded two Michelin stars in 2011 so you can rest assured that the dining experience here is only of the highest quality – the service is simply outstanding, the exceptional gourmet menus change seasonally and affords the most sensational views of Portugal's southernmost coastline and the Atlantic Ocean.
Another popular choice is the traditional Portuguese restaurant, Adega. Featuring a large terrace that overlooks the swan lake, this atmospheric restaurant serves up Portuguese tapas and regional specialities with regular live Portuguese music.
Dining is a truly international affair at Vila Vita Parc. Families will love the Whale, serving coastal-inspired specialities from around the world, while the traditional Bavarian Biergarten serves typical German fare, ranging from schnitzel to herring, potato salad to Erdinger beer – there's even traditional live entertainment and an annual Oktoberfest. Next door you'll find the resort's very own butcher and gourmet shop, where you can purchase prime cuts of meat, homemade German sausages, and the award-winning wines from Vila Vita's Alentejo estate, Herdade dos Grous.
A variety of bars and lounges offer evening entertainment on a regular basis and afford the perfect spot to enjoy an afternoon tea, pre-dinner cocktail or well-deserved nightcap. Finally, be sure to attend one of the wine tastings in the fantastic Gothic-style wine cellar, Cave de Vinhos, which boasts over 11,000 bottles.
Location
×
1/12 - Aerial View of Vila Vita Parc, Algarve
2/12 - Agega at Vila Vita Parc, Algarve
3/12 - Beach View at Vila Vita Parc, Algarve
4/12 - Cabanas at Vila Vita Parc, Algarve
5/12 - Health Club Pool at Vila Vita Parc, Algarve
6/12 - Praia Dourada at Vila Vita Parc, Algarve
7/12 - Whale at Vila Vita Parc, Algarve
8/12 - Ocean 2 Michelin Star Restaurant at Vila Vita Parc, Algarve
9/12 - Aladin Restaurant at Vila Vita Parc, Algarve
10/12 - Deluxe Ocean View at Vila Vita Parc, Algarve
11/12 - Deluxe Ocean View Terrace at Vila Vita Parc, Algarve
12/12 - Townhouse Suite Living Room at Vila Vita Parc, Algarve
Our World, Your Way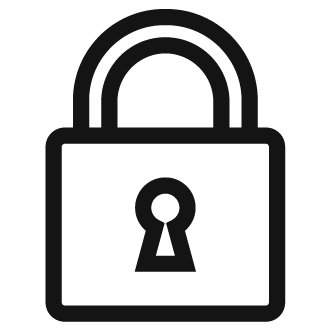 Trust &
Heritage
One of the most trusted names in luxury travel
Over 40 years' experience in worldwide holidays
Fully bonded and protected
True
Travel Experts
We use our first-hand expertise to create a bespoke holiday
We've spent years establishing industry-leading contacts
Insider knowledge: our team travel to all our destinations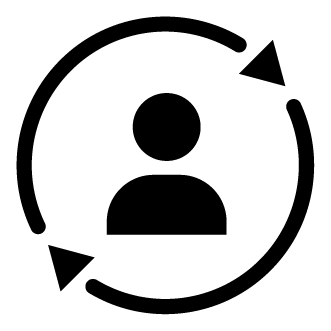 For us,
it's Personal
We get to know you personally, so your trip is perfect for you
You'll be looked after by your own personal Travel Specialist
From meet & greets to private transfers – we'll make it happen
On Hand When
You Need Us
24/7 assistance throughout your holiday
Our travel experts take care of you every step of the way
Our dedicated concierge team will take care of all the details